Milaan met kinderen – speurtocht door het centrum van Milaan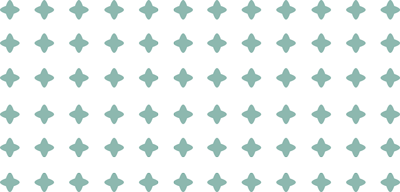 In deze speurtocht door het centrum van Milaan leren jullie meer over de stad. Er zijn in totaal 11 vragen, raadsels en kleine opdrachten! Zo wordt je in circa 1,5 tot 2 uur een echte Milaan-expert.
Bezoek je Milaan met kinderen? Voor een (halve) dag of een weekend, op doorreis of als dagtrip? Dan is het leuk om ze wat meer mee te geven van de stad. Ik ontwikkelde daarom een korte speurtocht door het centrum van Milaan. Geschikt voor families met kinderen tussen ongeveer 4 en 10 jaar oud. In circa anderhalf uur ontdekken jullie meer over de geschiedenis van de stad: jullie zien bijzondere dieren, maken een selfie met de belangrijkste vrouw van Milaan en drinken water uit de mond van een draak! 
Je kunt de speurtocht door Milaan  via mijn website bestellen. Na aankoop ontvang je direct een email met daarin de link om de PDF te downloaden. Je kunt dan dus direct op pad!

Wat zie je in deze speurtocht door het centrum van Milaan
De speurtocht door Milaan start op steenworp afstand van het Piazza del Duomo, waar één van de belangrijkste monumenten van de stad aan staat. Je gaat hier op zoek naar een bijzonder dier en leert meer over het ontstaan van de stad. 
Vanaf daar loop je direct door naar de Dom van Milaan. Je kunt ervoor kiezen deze alleen van buiten te bewonderen, of ook naar binnen en vooral naar boven te gaan. Vergeet op het dak niet om een selfie te maken met de belangrijkste vrouw van Milaan, die al bijna 250 jaar lang over de stad waakt! Vanaf het dak van de Dom heb je een prachtig uitzicht over de stad en kan je met je kinderen op zoek gaan naar het hoogste gebouw van Milaan. 
De route gaat verder door de prachtige overdekte winkelstraat, de Galleria Vittorio Emanuele II. Hebben jullie dorst gekregen? Geen probleem, een draakje zorgt voor vers drinkwater en verkoeling of zomerse dagen.

Zelfstandig de belangrijkste bezienswaardigheden van Milaan ontdeken
Na een genie bewonderd te hebben kan je kiezen voor een ritje met een bijna 100 jaar oude tram of het laatste stuk van de wandeling te voet af te leggen. Eenmaal aangekomen bij het Castello Sforzesco moeten jullie nog één dier vinden. Maar of deze echt bestaat…
Ben je enthousiast geworden en wil je deze speurtocht door het centrum Milaan bestellen? Stuur mij gerust een e-mail of whatsapp bericht voor meer informatie. Ik zal zo snel mogelijk proberen te reageren.
Reis je met kinderen vanaf ongeveer 8 jaar oud en wil je op een actieve manier het centrum van Milaan met hen ontdekken? Dan raad ik je aan de Secret City Trail 'Milaan highlights en verborgen juweeltjes' te kopen. In deze 'discovery trail' beweeg je je aan de hand van verhalen, raadsels en de oplossingen daarvan door het centrum van de stad. Super leuk om te doen als je met tieners en pubers Milaan bezoekt!